Life Coach Manchester
Life Coach Manchester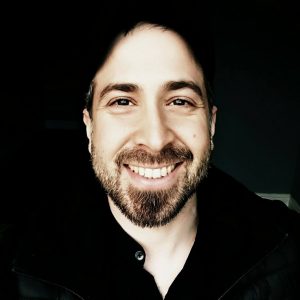 Everything You Need To Know about Life Coach Manchester ™
I work with people just like you, who want to create real long-lasting positive change in their lives! I'm deeply passionate about my work and about giving you the power and tools to start living the life you love!
I want to empower people who are already successful in their own right, become even more successful. I want to enable you reduce your stress and discover more balance, happiness and fulfillment in your life.
I want you to achieve as close to 100% satisfaction in every area of your life as possible, I'm so confident in you and my unique coaching strategy that I can guarantee you'll feel significant and long lasting improvements within just 10 weeks if not sooner!
Top 10 Benefits of Life Coach Manchester:

Increased self confidence
Dramatically reduced stress and anxiety
Gain more control of your life
Have clearer vision of your where you're headed
Create better and more fulfilling relationships
Greater sense of happiness and wellbeing
Being more creative and productive
More friends and a better social life
Greater passion and motivation
Know you're fulfilling your life's potential
What people are saying about Max Life Coach Manchester:
"Working with Max has had a hugely positive impact on both my business and personal life. I am so much more organised and focused but the biggest benefit has been Max's ability to get me to figure out exactly what makes me tick. I'm definitely a happier more successful person".
– Susie
Max is quite unassuming …not at all what I anticipated from 'the UK's most inspiring Life Coach', credited for helping 'turn millionaires into billionaires'. He's relaxed, friendly and casual on the surface. I'd find, when you crack open the shell of his unpretentious exterior, an expansive wisdom underpinned by bold, life-affirming ideas.
– L'Oreal Blackett – Manchester Evening News
I spent several months under Max's careful tutoring, and found it to be one of the most rewarding and worthwhile things I've done. I was already well versed in self-help books and courses, (maybe too much so), but Max did a great job at unpicking some of the hard wired and misguided thinking. I've really only begun to appreciate his philosophy with the fullness of time. Several years on, and I'm basically the happiest and most content person I know. Apart from maybe Max. I'd recommend his tutoring to anyone that's ready.
– Martin
I have to say having seen counselors / therapists / coaches, Max was by-far the most effective in helping me in my personal and business journey. He has truly inspired me and opened my eyes ! Max has a wealth of knowledge and wisdom which makes him an excellent coach , he will see things that you don't see and get you to look at them from another perspective, Max's coaching was the best value for time and money I have spent !
– Kimberly
Max's open-minded and non-judgmental approach towards how to deal with the stresses, challenges and problems of today's living is the most comforting and reassuring assistance anyone could want from a life coach. I must have seen a dozen counselors over the years but it wasn't until I met Max that my life finally started to turn around. His wisdom has been invaluable in restoring my confidence to go forward with my business, my relationships and that most elusive of things – starting to like myself again!
– Alan
NOTHING COULD HAVE PREPARED ME for the amazing journey I was to embark upon… Max you are truly uplifting… And Revolutionary!! The revelations just kept on coming about changes I needed to make to improve my life. I have experienced the full range of emotion with you and ultimately felt safe and secure in the knowledge that you have shared and even the silences we have shared too, I now feel profound peace and more confident in accepting who I am …. Your awesome wisdom has catapulted me onto a new and improved path…You are a blessing… A star!!
– Claire
Max can see what you can't! …Max will empower you to gain clarity on exactly where you are now and get you to design a plan of action that will allow you to enhance your life where desired. Max is a very friendly guy, he's really easy to talk to and most of all he really listens, you can tell he really cares. Max will show you what to do and how to do it, if you then do what he asks of you amazing things will happen. I highly recommend Max to any one who is looking to improve their current reality.
– Harry
His wisdom is deep, and gets deeper, but also practical. …I was blown away by his perception and perspicacity. He has such an infectious enthusiasm for a joyful life, gently getting to the nub of how to see life for the blessed, numinous gift it is. I felt directionless when I contacted Max, I had no idea what to expect from a life coach, but I think Max's work goes beyond labels. He gently guides to a deeper and more profound insight on what it is the true meaning of life and how extract the juice from each moment. He has a natural exuberance, he is self-effacing, humorous and has a creative flair for uniting paradoxes of life, so that true understanding of how 'life works' is achieved, and how to remain calm amid swirling emotions. … Max remains my inspiration for uniting the dichotomy of the spiritual with everyday life.
– Maz
I'm dedicated to your happiness!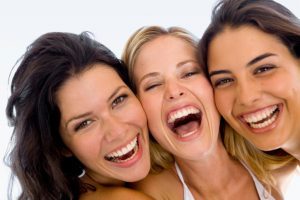 Just imagine you had someone to mentor you to deeply sort your life out, to take you to the next level? Someone friendly and professional, empowering you to totally transform your self-perception, dispel your self-limiting beliefs, become significantly wealthier, healthier and happier? Wouldn't that be great?! Someone to guide you create the life you want, to give you the tools to discover your dreams and make them become reality.
If you'd like expert advice, encouragement and support on your journey, then I'm here, I'll happily be your coach. I'll be your guide, mentor and friend on your unique path towards a happier and more fulfilled life, a life where you can become the person you are meant to be, confident, happier, more passionate and motivated.
Unfortunately life doesn't come with a manual. I've always been a dreamer. Even as a child I've always asked questions like 'why are we here?' and 'what are we doing?' I've always been searching for meaning and in school they never had the answers, and deep inside, I've always wished that Life DID come with a manual.
So I've spent my entire life working on uncovering this incredible mystery, I became a Rabbi, spending years in monasteries and universities around the world, continuously researching and discovering and putting into practice the science and secret of genuine happiness, inner peace and life long inspiration.
I became compelled to share the secrets I've discovered with people and empower them to turn their life from merely mundane to profoundly sublime!
I want to empower people who are already successful in their own right, become deeply successful and experience greater life enrichment. I want to enable you reduce your stress and discover more balance, happiness and sublime fulfillment in your life.
I work with people just like you, who are ready to create real long-lasting positive change in their lives! I'm deeply passionate about my work and about giving you the power and tools to profoundly change the fundamental quality of your life. So that you can begin to truly start living the life you love!
I'm so confident in you and my unique coaching strategy that I can guarantee you'll feel significant and long lasting improvements within just 10 weeks if not sooner!
If you live or work in Greater Manchester and want to significantly improve any area of your life then please give me a call or get in touch today and we'll arrange an initial meeting, and take it from there!
Why Life Coach Manchester is so effective & powerful?
My style of Life Coaching is different from any other life coach in the UK, it is wholistic; it is emotionally focused on fundamentally changing how you FEEL about yourself and your future, because I believe that it is Primarily Emotional Identity (P.E.I) that shapes and motivates real change.
My unique coaching approach & focus creatively reflects and is influenced by a number of spiritual, therapeutic and scientific disciplines including; Taoism, Kabbalah, Zen, Hassidism, Sociology, Frommian Psychology, Positive Psychology, Transactional Analysis, Bowbly's Attachment Theory, Logotherapy, Evolutionary Biology, David Deida, Cosmic Ordering, neurology, Addiction, person centred counselling, career counselling, NLP and CBT.
My coaching style differs from mainstream Life Coaching, in two main ways:
Firstly that my focus is emotionally focused, as opposed to intellectually focused, it's my observation in the decade that I've been coaching, that as powerful and as important as it is to learn to change your thinking is, the real and long lasting change comes from changing your Core Emotional Identity, and changing the way you feel about yourself.
Secondly, I will not only encourage you to imagine your ideal future, I will encourage you start to embrace that future, in the present moment.
I originally trained to be a Rabbi and believe that my rich, diverse, life-experiences and unconventional background, have encouraged and fostered a unique approach to Life Coaching that is unparalleled in the UK.
Key Features & Characteristics of Life Coach Manchester

Space to share and talk without judgement
Friendly and professional
Supporting you to move forward in your life and celebrating your success
Insightful, inspirational, practical and conceptual tools
Impartial expert advice from a fully trained Life Coach with over 15 years experience
Where is 'Life Coach Manchester' based?
Initial Consultations take place in my dedicated coaching room at Milton Hall, Deansgate, Manchester M3 4BQ usually on Wednesdays between 11am-9pm other days and times can be arranged.
How long does phase 1 take?
Hopefully after our initial consultation (an hour and 50 mins) you sign up for 10 weekly (1 hour) sessions.
I've found that 10 weekly meetings are usually enough to radically and profoundly transform your life for the better. When sessions are bi-monthly or not regular the momentum of change takes significantly longer.
I'm usually available between on 8am-9pm on Monday – Friday obviously there's more demand for evening slots and I work on a first come first served basis.
The Life Enrichment Program is divided into three main sections:
Sessions 1-3 Immediate Change. Sessions 4-8 The Drive Phase. Sessions 9-10 Permanent Change.
Many people are so inspired by the amazing changes this process has created in their life, that they choose to sign up for a second set of 10 sessions – either weekly or every two weeks.
Invest in Yourself !
What do you get?
Be able to deal with stressful situations without getting stressed
Be to learn how to be the most relaxed and naturally confident person in the room
Get that pay rise, or find the courage to change career
Be deeply and truly happy for the next 30 years
Learn how to work less and make more money
Know you're fulfilling your life's potential
Have better relationships
It's £250 for the initial consultation (1 and 50 mins)
Then £1,500 Life Enrichment Package – 10 weeks of ongoing support which includes:
10 x 1 hour Face-to-Face at my Manchester City Centre consultancy rooms or via telephone/skype sessions as suits you.
Free text and email support between sessions and priority response for a maximum of 3 x 20min emergency sessions throughout the 10 weeks whenever you need it. (Not including Weekends or Bank Holidays).
A wide range of powerful and effective coaching tools designed by your coach to use straight away
Payment is usually taken in advance at the beginning of the first of 10, hourly sessions, this can be done via bank transfer, cash or cheque (or 2/3 post dated) or setting up a Standing Order Mandate.
You can spread the payments over 3 months or even a year, weekly or monthly.
Alternatively Telephone Coaching:
It's £250 for the initial consultation (1 and 50 mins)
Telephone Coaching is available for only £750 for 10 x 1 hour weekly sessions.
Find out how Life Coach Manchester can richly benefit your life!
Change only takes place in the present moment, so if you want change in your life, it needs to happen now! There is no greater time than now. Call me for a chat or to arrange your first Life Coaching consultation session.
Text or Phone Mobile: 07877 315 216 or just fill in this booking form: